WI dealer under fire for selling new GMC to dying, blind 89-year-old WWII vet [w/video]
Thu, 14 Mar 2013 14:58:00 EST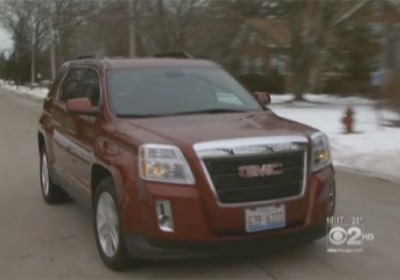 You know, people, getting through this life from one end to the other in one piece really does require just one rule: don't be a prick. If you ever find yourself in a situation of dubious moral standing, take a step back and ask yourself, "Am I being a prick to any person or thing?" If the answer is "yes," then stop what you're doing, apologize and go home. One dealership in Wisconsin could possibly have benefitted from that course of action when it reportedly helped David McMurray con his elderly and disabled parents into buying a brand-new $42,000 GMC Terrain for his use.

According to local news reports, a representative from Palmen Motors visited Harold and Christen Thomsen's home to collect signatures for a loan agreement three weeks before the 89-year-old, legally blind Harold passed away. The World War II veteran was on morphine and in hospice when he signed for the GMC, and his 90-year-old wife suffers from dementia. Even so, upon being discovered, the dealer initially said everything was done "legally." According to Barb Tinkler, McMurray's sister, the sale was a scam that remained hidden until he was busted for an unrelated criminal charge.
An attorney for Palmen Motors has now said they regret the way the transaction went down and the dealership will buy the car back and pay off the loan. State police have opened their own investigation after the local news station brought the issue to light. You can watch the video report below.
---
By Zach Bowman
---
See also: General Motors shaking up its marketing... again, Who sold the most heavy-duty pickups in 2012? PickupTrucks.com investigates, GM to make most cars LTE hotspots for 2015.