Volvo teases mysterious new small crossover
Thu, 16 May 2013 10:45:00 EST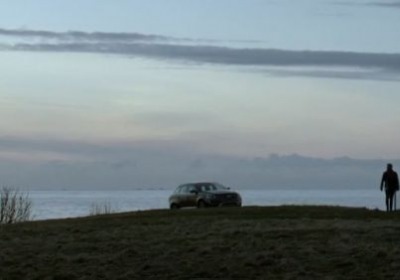 The image you see above is just about all we know of the new Volvo crossover that will be revealed at 8:30 pm Central European Time on May 17 (2:30 pm Eastern Standard Time). Volvo released three very short video teasers, all with the tagline "Leave The World Behind," all of which feature a member of the now-defunct band Swedish House Mafia – Axwell sits in a boat in the first, Sebastian Ingrosso walks toward cabin in the second and Steve Angello stares at the sea in a third.

A microsite, www.leavetheworldbehind.com, accompanies the teasers and it's been said that a short film by Lune will feature the band - Swedish Mafia had a hit in 2009 with the song Leave the World Behind. As for the vehicle, theories are that it could be something between the V40 Cross Country and XC60, the new XC90 or something else entirely. We don't have long to wait, and you can watch both teasers below.









---
By Jonathon Ramsey
---
See also: Watch Polestar talk about the development of its super S60, Volvo planning Golf rival, 'breathtaking' C60 coupe, Volvo won't go after S-Class, 7 Series market.