Volvo XC40 delayed because it's too big for its own good?
Thu, 11 Jul 2013 17:45:00 EST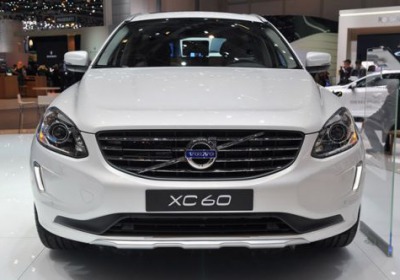 As fuel prices rise and greenhouse gases poke holes in the ozone, big, gas-guzzling sports utility vehicles are becoming less popular as smaller, cleaner vehicles, such as crossovers, gain market share. Volvo is late to the small crossover party, though it wants to build the XC40 crossover to compete with the Land Rover Evoque. The only problem with that, Autocar reports, is that a suitable (read: small enough) platform for it is up to five years away, despite a hopeful photos of it in testing guise.

Volvo is currently developing a new platform, called SPA (Scaleable Platform Architecture), to underpin its next-generation of vehicles, such as the 2014 XC60 pictured above and the S60 sedan, which is likely the smallest vehicle that would be able to use the new platform. Furthermore, there doesn't seem to be a quick fix for the gaping hole in Volvo's lineup, and Geely, the Chinese budget car manufacturer that owns Volvo, is reportedly preparing to launch a mid-market brand that may or may not be sold outside of China.

Can't Swedish car manufacturers catch a break?
---
By Damon Lowney
---
See also: Volvo details new drive assist features for next XC90 and future models [w/video], Jaguar turns down offers to join V8 Supercars, questions AMG, Volvo participation, Volvo to use Oz as test bed for more Polestar models?.