VW recalling 2.64M vehicles worldwide over engine, light issues
Thu, 14 Nov 2013 10:59:00 EST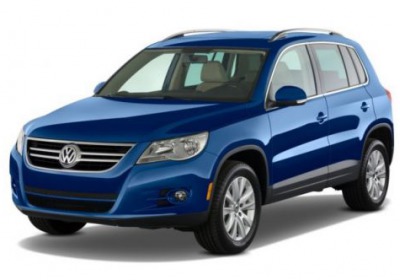 Volkswagen is staging a massive, worldwide recall that's already grown from 1.68 million to 2.64 million vehicles and covers three different issues across a number of vehicles. We already reported on 61,000 Tiguans getting recalled over lighting issues - that was just in the US. Globally, however, VW will be recalling 800,000 Tiguans, according to Automotive News, with the focus on CUVs built between 2008 and 2011. The issue with the Tiguan relates to a simple fuse swap, so this is rather unremarkable, aside from the sheer number of vehicles being fixed. The real, troubling issues relate to gearboxes and pickups.

239,000 Amarok pickups (pictured right) are being recalled over fuel leaks, while 1.6 million vehicles are being recalled to swap the synthetic oil in dual-clutch transmissions with mineral oil. Now, the transmission issue is one for the global Volkswagen Group to address, not just the VW brand - vehicles from Audi, Škoda and Seat use the same seven-speed DSG and are covered under the recall, as well.

Why the switch from synthetic to mineral oil? Apparently, using the synthetic oil in a DSG and then subjecting it to stop-and-go conditions or heavy loads in a hot and humid climate can lead to electronic malfunctions, according to a Volkswagen press release. The switch, from the sounds of it, is largely a preventative measure.

That makes it no less troubling, though. With 1.6 million DSG-equipped vehicles being recalled worldwide, this is certainly a ding to the perception of Volkswagen reliability. Most troubling for the brand, though, is the distribution of the affected models. Over 640,000 units need to be recalled in China, alone, according to Bloomberg. Not only is the People's Republic hugely important to the German brand's future plans, but this latest issue marks the second time this year that there's been a six-figure recall for VW in China.

Take a look below for a press release on the gearbox and lighting issues from Volkswagen.

Volkswagen recalls Tiguan for fuse exchange

Some of the vehicle lights could fail on the Tiguan
Gearbox oil change with vehicles with DQ200 gearboxes


Within the framework of the continuous monitoring of vehicles in the field, Quality Assurance at Volkswagen AG has found that, in isolated cases, a fuse may trip in the Tiguan, thus resulting in failure of one of the two vehicle light circuits. This in turn causes individual light functions to fail. However, the vehicle's electric circuitry ensures that some lights remain on all around the vehicle. The driver is immediately informed of this on the instrument cluster.

Replacing the fuse with one with a tougher surface coating only takes a few minutes. Approximately 800,000 vehicles, which includes 147.000 vehicles in the German market, built between the beginning of 2008 and the middle of 2011, are affected by this global campaign. The relevant vehicle owners will be informed by Volkswagen accordingly.

Within the framework of further quality monitoring in China and Southeast Asia, it has been discovered that, with vehicles with a 7-speed dual-clutch gearbox (DQ200), electric malfunctions could occur in the gearbox power supply if synthetic gearbox oil is used. This applies in particular if the vehicle is subject to a hot and humid climate, coupled with a high proportion of stop & go driving.

Studies have established that using of mineral oil will rectify this problem. To continue to ensure customer satisfaction amongst DSG, Volkswagen has decided to launch global voluntary campaign and to request all customers with a 7-speed dual-clutch gearbox (DQ200) filled with synthetic oil to visit a workshop for an oil exchange. The vehicle owners will be informed by Volkswagen accordingly.
---
By Brandon Turkus
---
See also: Audi pits S3 against Ur-Quattro on gravel, 2015 Audi S3 Sedan, Get lost in Evo's sublime 2013 Car of the Year testing.