VW readying CC Shooting Brake?
Mon, 11 Feb 2013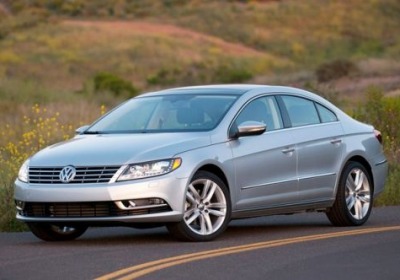 This was bound to happen. Volkswagen's relentless drive for big volume has the brand mining seemingly every niche it can find for additional sales worldwide. And with its CLS Shooting Brake, fellow countryman Mercedes-Benz has already shown that a wagon based off of a "four-door coupe" can look dead sexy and command extra dollars. So it follows that the Volkswagen CC (whose existence is all but directly attributable to the success of the original CLS sedan) will also get a load-lugging variant. That's according to the UK's Autocar, which notes that the five-door will come in the CC's next generation.

According to the report, the next CC will be available in front and all-wheel drive variants with the usual assortment of gas and diesel four-cylinders found in the Wolfsburg empire, with the possibility of a gas plug-in hybrid model, too. The rakish estate will ride atop VW's MQB architecture, a shorter variant of which is also found underneath the new Golf. The scalable chassis is set to spread like kudzu throughout the company's lineup, but the CC probably won't happen until after the launch of the next European-market Passat in 2015.

Will we get it in North America? Hard to say. Volkswagen sells the standard CC saloon here, but not in particularly large numbers, and when the company moved to a North American-specific Passat, it dumped the wagon variant. The traditional VW estate apparently continues to pick up sales momentum abroad, however, making the CC Shooting Brake a seemingly natural fit for buyers who still want the utility of a two-box form but can afford to sacrifice a bit of cargo room in the name of style.
---
By Chris Paukert
---
See also: 2013 Volkswagen GTI Driver's Edition brings exclusivity to the granddaddy of hot hatches, 2014 Volkswagen Beetle Convertible gets the R-Line treatment, 2014 Volkswagen Beetle GSR is black and yellow, black and yellow.