VW Super Bowl teaser with Jimmy Cliff is like a less-mean Tosh.0 Web Redemption
Thu, 24 Jan 2013 16:31:00 EST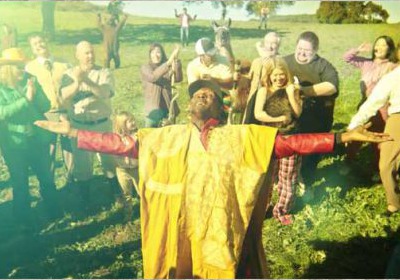 Reggae super-duper-star and Rock and Roll Hall of Famer Jimmy Cliff has been using music to send positive vibes out into the universe for decades now, so its no surprise that his message on behalf of Volkswagen is one of redemption.

Dubbed Sunny Side, this web-spot is VW's warmup of sorts for what promises to be another blockbuster year in the world of Super Bowl commercials. Without giving away the game, the euphonious commercial sees Cliff opening his arms and his heart to some YouTube 'celebrities' that might see courser treatment from the likes of Tosh.0, for instance. We can't help but be reminded of Coca-Cola's legendary 1971 Hilltop spot with the "I'd like to buy the world a Coke" lyric, too.

Enjoy the pre-Super Bowl VW spot below, and don't forget to pay it forward... your karma will thank you. For those of you that just can't get enough of commercial-making magic, we've included a "making-of" video, as well.




---
By Seyth Miersma
---
See also: Auto execs surveyed say VW, BMW most likely to grow, VW looking to MAN up, ditch Mercedes van deal, Volkswagen shows off performance-ish Passat concept.