Union to launch Toyota organization drive in Canada
Sun, 12 Jan 2014 12:00:00 EST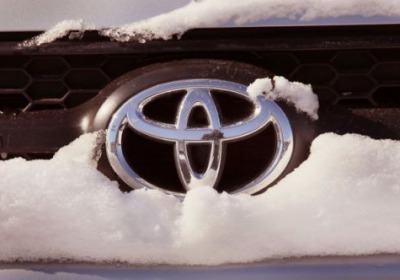 Toyota may be heading toward some labor issues in the Great White North, as employees at a pair of Canadian Toyota factories may be set for a certification vote. The Unifor union, which was the result of a merger last year between the Canadian Auto Workers and the Communications, Energy and Paperworkers union, will be holding the vote.

Over 40 percent of the employees at the Woodstock and Cambridge, Ontario factories have signed union cards, cresting the minimum percentage required to instigate a legal certification vote, according to Reuters. The Woodstock factory is responsible for RAV4 production, while Cambridge builds the Lexus RX350 and RX450h, as well as the Toyota Corolla. The two factories employ nearly 7,000 people.

It's unclear when the union will hold a certification vote at the two factories, but what is rather clear are the worker complaints. Employees are concerned about workers being hired on temporary contracts which lack the benefits of full employment, John Aman, head of organizing for Unifor, told Reuters.

Toyota countered that argument. "First, people are hired on contract basis and only when we can make a long-term commitment to them, in terms of their employment security, do we transition them into permanent status," spokesman Greig Mordue said. "Over the past 12 months or so we've hired 1,000 new team members and we've also made 900 contracts permanent."
---
By Brandon Turkus
---
See also: Construction of Lexus' first US assembly line underway, BMW-Toyota joint sports car project is on like Donkey Kong, Ford predicts it will finish 2013 as top-selling US brand.