Toyota vows to fix poor Camry crash test result that irked Consumer Reports
Tue, 10 Dec 2013 10:59:00 EST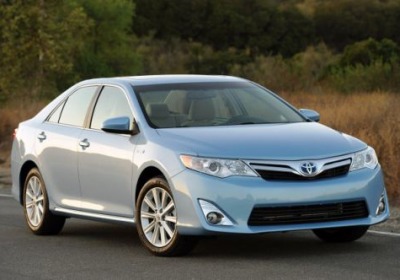 Many Toyota vehicles haven't been performing well in the Insurance Institute for Highway Safety's (IIHS) small overlap frontal crash test, and the Camry is one of them. The 2012 and 2013 Camry both received "Poor" ratings, IIHS' lowest rating, in the test, which spurred Consumer Reports to take the car off its "Recommended" list. In response to the low ratings in the small overlap frontal test, and in a bid to maintain its best-seller status, Toyota will make changes to the Camry to improve its IIHS safety rating and to enhance its design, The Detroit News reports.

The Camry performed well in the moderate overlap frontal, side, roof strength and head restraints and seats crash tests, receiving "Good" ratings, IIHS' highest rating, in all four tests. That was enough for IIHS to award it a Top Safety Pick rating, just not TSP+.

Bill Fay, head of Toyota's US division, reportedly says, "It's still a five-star car. It still does very well in all the IIHS tests. It did not in [the small overlap frontal crash test], and we're busy making the necessary adjustments so that we can address that."

Most Toyota models haven't been put through the small overlap frontal test, but those that have haven't received better than a "Marginal" rating, IIHS' third-best rating. The Corolla received a "Marginal" rating, while the midsize Prius V, along with the Camry, earned "Poor" ratings. The RAV4 compact crossover also earned a "Poor" rating in the test.
---
By Damon Lowney
---
See also: Hyundai tops Toyota in annual CarMD Vehicle Health Index, Toyota to shock with Supra concept for Detroit Auto Show?, Toyota launches BMW-powered Verso in Europe.