Toyota launches Pixis Space; first kei cars are Daihatsus in drag
Fri, 09 Sep 2011 16:15:00 EST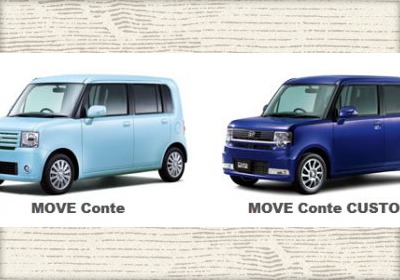 Toyota has announced that it will unveil its first-ever kei car to be sold under its recently launched Pixis sub-brand. The vehicle, called the Pixis Space, will make its official debut in late September. Based on the Daihatsu Move Conte, the Pixis Space will be sold at Toyota dealerships through what the automakers calls "Pixis stations." Yes, seriously.

After Toyota's version of the Daihatsu Move Conte makes its debut, the Japanese automaker will launch a Pixis-badged Daihatsu Hijet truck and microvan in December. By the end of 2012, Toyota says it will launch a Pixis version of the upcoming Daihatsu e:S – a vehicle that returns 70.6 miles per gallon (U.S.) as measured under Japan's JC08 test cycle.

In case you weren't aware, Daihatsu – Japan's oldest manufacturer of automobiles – operates under the control of Toyota. In other words, these Pixis machines are simply badge engineering at the kei level.
---
By Autoblog Staff
---
See also: Report: Daihatsu leaving European market, Oh, Kei Go: Toyota set to enter JDM minicar market?.