Toyota Prius sales could come up short in 2013
Sat, 06 Jul 2013 11:02:00 EST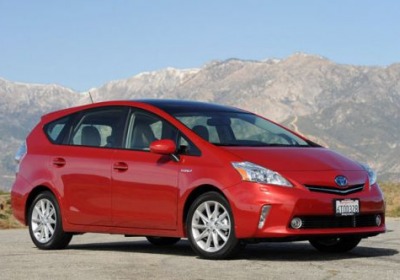 A Toyota executive has said that the automaker's hybrid Prius model may not reach its 2013 goal of selling 250,000 units in the US marketplace. Bill Fay, group vice president for Toyota's US sales, told Reuters, "The 240,000 to 250,000 range is kind of where we're settling our sights for the Prius family."

The first-generation Prius, a five-passenger model, was introduced to the States in 2001 (its arrival made it the second mass-produced hybrid, after the two-seat Honda Insight). The second-generation model arrived in 2004, followed by the current third-generation design that arrived for the 2010 model year. The automaker has subsequently added the Prius V, a hatchback wagon (shown above) and the Prius C, a subcompact hatchback. As of March, 2013, cumulative worldwide sales of the Prius had reached 3.67 million units.

Last year, Toyota sold 236,659 Prius models in the US. However, sales of the model have fallen 5.1 percent in the first six months of 2013. In response, the automaker has boosted its marketing for the model, and the promotions are expected to continue through at least July.
---
By Michael Harley
---
See also: Toyota to recall 185k cars globally, including Yaris, Toyota hits 10 million Camry models sold in US, Toyota Camry incentives and fleet sales cranked to keep sales crown, insiders worried.