This Irishman really likes the Toyota GT86
Sun, 10 Feb 2013 11:33:00 EST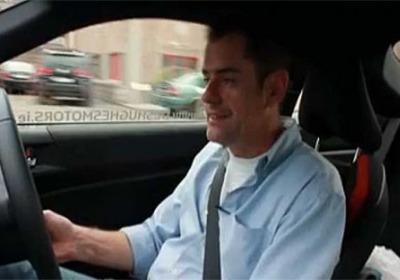 Okay, okay – by this point in time just liking the Toyota GT86 (Scion FR-S, Subaru BRZ, what have you) doesn't make you special. Even if you're a sort of funny sounding, funny looking Irishman, who probably isn't the most seasoned car reviewer ever, digging the GT86 is not news.

However, if, when you choose to publish your ten-minute-long review, you include exclamatory phrases about your own pubic hair, Ozzy Osborne's drug habit and "gentleman vegetable stuff," well sir, then you'll have our attention.

Don't give up on this video, available down below, after the first couple of minutes, we implore you. The silver-tongued Irishman doesn't really get warmed up until four minutes in, or so. Believe us, it's worth the wait.


---
By Seyth Miersma
---
See also: Toyota GT86 gets TRD treatment in UK, Toyota GT86 gets TRD treatment in UK, Subaru teases Viziv concept ahead of Geneva.