The fascinating forgotten civil defense history of Mister Softee trucks
Mon, 26 Aug 2013 16:29:00 EST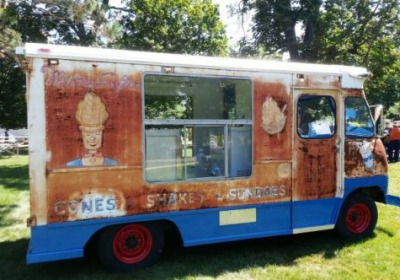 Hemmings came across an interesting article from the Throwin' Wrenches blog about the intersection of ice cream, cars and civic duty in America's late 1950s. In particular, it focuses on the Mister Softee trucks, which criss-crossed neighborhoods of the eastern US serving ice cream. Looking past the ultra-durable vehicles used – heavy-duty Ford-based chassis, for what it's worth – the article delves into some deeper national-security territory.

See, Mister Softee truck owners were voluntary members of the Civil Defense, thanks to all the useful stuff (potable water, generators, freezers and fridges) that the machines carried with them for serving ice cream. Click over to Throwin' Wrenches for the full run down of how Mister Softee would have stepped in to help fight if the Cold War ever turned a little hotter.
---
By Brandon Turkus
---
See also: EPA says fuel economy test for hybrids is accurate, Auto critic calls out Corvette, Mustang and Cherokee faithful, Diesel Power finds the ultimate modified oil-burner.