Tesla staring down California dealer ad probe request
Wed, 18 Sep 2013 11:31:00 EST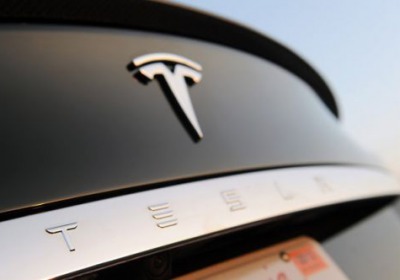 Months after the confusing announcement of Tesla's lease-like financing program, the electric vehicle maker could face an advertisement probe that has been requested by the California New Car Dealers Association, Automotive News reports, which claims that consumers are being mislead by advertised monthly payments that are lower than what most people would experience.

The ordeal can be traced back to April 2, when Tesla made an announcement specifying tiered monthly payments for the three versions of the Model S assuming a 66-month term. But then Tesla revised the numbers upward overnight because, it claimed, it meant to say it offered a 63-month finance term, not a 66-month term. The automaker also claimed that factoring in the "true cost of ownership" of a Model S compared to a conventional fuel-burning car could drive monthly costs to below $500.

In May, it added an available finance term of 72 months, which, factoring in only gasoline savings, the company said could lower monthly payments to $580. But the underlying issue at hand is that the means which can potentially lower monthly payments from $1,000+ dollars (depending on the model) to under $600 can't be realized by the majority of Americans, the CNCDA says.

Tesla provides an online calculator that does the payment math for you. It takes into account the $7,500 federal incentive and $2,500 California incentive (state incentives differ) for EVs, what your time is worth, how much time and money are saved away from the gas station, shortened commuting time with carpool lane access (in participating states), and even business tax benefits. But the "packed external incentives," as the dealer association calls them, don't apply to everybody. Most people can't realize monthly payments below $500 unless they have the right mix of true-cost-of-ownership deductions. CNCDA also claims that only 20-percent of Americans can claim the full $7,500 federal incentive, which is based on findings by the Congressional Budget Office, according to Automotive News.

Brian Maas, president of the dealer association, sees Tesla's advertisement strategy in this way: "It's misleading. If you checked every box on their true cost of ownership series of inquiries, they claim you can get a Model S for $114 a month, which is lower than the cheapest [new] car available in the United States, the Nissan Versa - which would cost you, with a lease deal, about $139 a month," Automotive News reports.
---
By Damon Lowney
---
See also: Tesla Model S vulnerable to hackers?, Tesla considers adding overseas production, NHTSA rebuffs 'best ever' crash test claim by Tesla [w/video].