Submit your questions for Autoblog Podcast #324 LIVE!
Tue, 12 Mar 2013 16:10:00 EST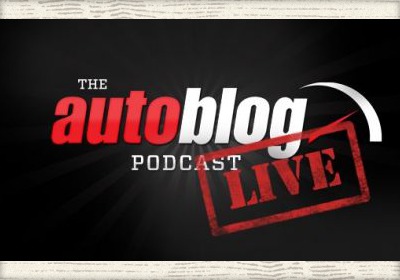 We're set to record Autoblog Podcast #324 tonight, and our friend Peter Leung (a.k.a. BaronVonClutch), who writes about racing for Richland F1 is going to teach us how to love the vroom-vroom. Drop us your questions and comments regarding the rest of the week's news via our Q&A module below. Subscribe to the Autoblog Podcast in iTunes if you haven't already done so, and if you want to take it all in live, tune in to our UStream (audio only) channel at 10:00 PM Eastern tonight.

Discussion Topics for Autoblog Podcast Episode #324


Geneva Motor Show highlights from Zach
Motorsports appreciation class with BaronVonClutch
[RSS] Add the Autoblog Podcast feed to your RSS aggregator


---
By Dan Roth
---
See also: Next Lincoln Navigator to drop V8 in favor of V6, but Ford Expedition might get both, NHTSA closes rollaway investigation into 1.56M Ford SUVs, Ford Fiesta ST gets worked out on the track.