Submit your questions for Autoblog Podcast #313 LIVE!
Mon, 17 Dec 2012 16:15:00 EST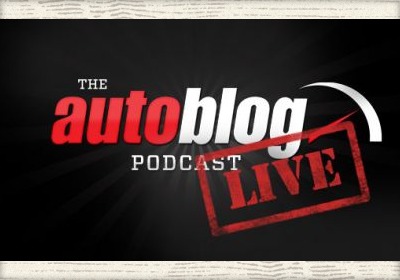 We record Autoblog Podcast #313 tonight, and you can drop us your questions and comments regarding the rest of the week's news via our Q&A module below. Subscribe to the Autoblog Podcast in iTunes if you haven't already done so, and if you want to take it all in live, tune in to our UStream (audio only) channel at 10:00 PM Eastern tonight.

Discussion Topics for Autoblog Podcast Episode #313

Ford shows new Transit and Transit Connect vans
Did a US automaker blow the whistle on Hyundai/Kia fuel economy issue?
Ward's 10 Best Engines list
[RSS] Add the Autoblog Podcast feed to your RSS aggregator


---
By Dan Roth
---
See also: Dodge vs. Chevy tug-of-war taken to the extreme, Automakers score 8 out of top 20 most-watched ads on YouTube [w/videos], Pics Aplenty: Meet the 2014 Chevrolet Silverado and GMC Sierra [w/poll].