Submit your questions for Autoblog Podcast #305 LIVE featuring Matt Edmonds of the Tire Rack!
Mon, 22 Oct 2012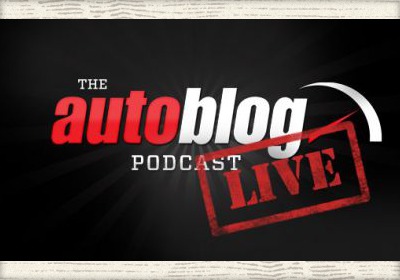 We record Episode #305 of the Autoblog Podcast tonight, and we'll be joined by Matt Edmonds of podcast sponsor The Tire Rack, so drop us your questions and comments via the Q&A module below, especially if they have to do with tires and wheels! Subscribe to the Autoblog Podcast in iTunes if you haven't already done so, and if you want to take it all in live, tune in to our UStream (audio only) channel at 10:00 PM Eastern tonight.

Discussion Topics for Autoblog Podcast Episode #305

[RSS] Add the Autoblog Podcast feed to your RSS aggregator


---
By Dan Roth
---
See also: Renault gives rhinoplastic upgrade to Versa for Indian market.