Subaru takes another look back, this time at the 2004 WRX STI
Sat, 21 Dec 2013 19:25:00 EST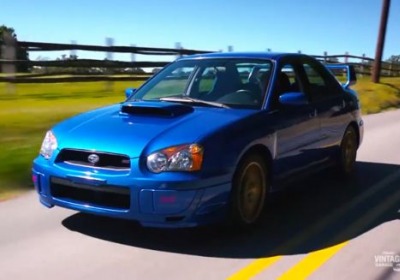 Here we have the followup to the rally-mimicking Impreza 22B STI that Subaru recently chronicled in its Vintage Garage series: the 2004 Impreza WRX STI. Displacement for the boxer four was upped from 2.2 liters to 2.5, and after noticing how many buyers had installed larger turbochargers on their WRXs, Subaru decided to bolt on one in-house. That gave the final product 300 horsepower and a 0-to-60 mile-per-hour run of just 4.6 seconds.

It was stiffer, it's body from nose to front doors was penned by Peter Stephens, he of the McLaren F1, it came with a driver-controlled center differential, driver-activated cooling spray for the turbos and 300 pound-feet of torque. This is a curio from a time when, after a new WRX STI came out, you started poring through magazines to see how the Mitubishi Evo was going to respond. You can find out more about it in the video below.



---
By Jonathon Ramsey
---
See also: 2015 Subaru WRX, 2015 Subaru WRX gets down and dirty, Subaru revisits 1998 Impreza 22B STI.