Spyker to appeal dismissal of Saab lawsuit against GM
Fri, 21 Jun 2013 08:00:00 EST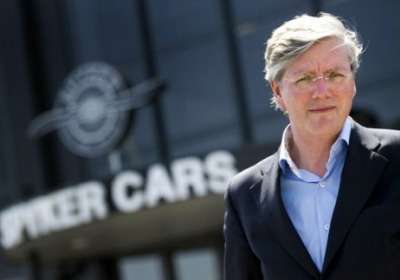 It seems as if Spyker CEO Victor Muller has made a decision on whether or not to pursue a legal battle between his company and General Motors. Spyker has announced it will appeal a US District Court decision to throw out the company's lawsuit against GM. As you may recall, on June 10 Judge Gershwin Drain ruled tht GM had a right to approve or disapprove Spyker's sale of Saab to Zhejiang Youngman Lotus Automobile. Spyker sued GM for some $3 billion, claiming that the American automaker had forced Saab into bankruptcy by stopping Spyker from transferring intellectual property to its Chinese partner.

Spyker has said only that it plans to appeal the decision. Until now, the company has been silent about the ruling. GM, meanwhile, has said it is pleased with the original outcome. You can read the quick Spyker press release below for more information.

Spyker N.V. : Spyker shall appeal the District Court's ruling in favour of GM in response to GM's motion to dismiss

Zeewolde, The Netherlands, 20 June 2013 - Spyker N.V. ("Spyker") announces that it shall appeal the ruling of the District Court for the Eastern District of Michigan on General Motors' ("GM") Motion to Dismiss (in response to Spyker and Saab Automobile AB's claim for tortuous interference filed in August 2012), which ruling was in favour of defendant GM. Spyker's decision to appeal was taken following careful review of The Court's Memorandum Opinion dated June 18th, 2013.
---
By Zach Bowman
---
See also: GM recalls over 230,000 more Trailblazer-family SUVs over door electronics, Spyker's $3B lawsuit against GM for blocking Saab sale thrown out, Former Saab chairman Muller faces summons in tax inquiry.