Shelby Mustang stars with Ethan Hawke, Selena Gomez in Getaway movie
Thu, 06 Jun 2013 12:45:00 EST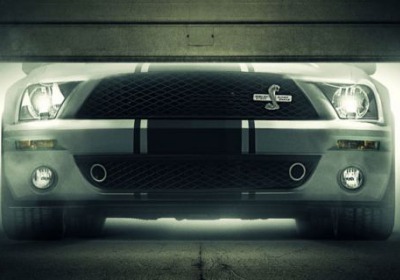 Car movies. We keep watching them, they keep making them. Despite Fast & Furious 6 still blowing up the box office (No. 1 in theaters for the second straight week) and production on Transformers 4 being well underway (check out the Bugatti Veyron and Corvette Stingray as new cast members), there's still room on the marquee for more car movies. Next one up is an Ethan Hawke joint called Getaway, which prominently co-stars a Ford Shelby GT500. The first trailer for Getaway, which opens in theaters on August 30, was released yesterday and can be watched below.

The movie's plot centers around Hawke's character, former race car driver Brent Magna, who must somehow use this car, what appears to be a generation-old Shelby GT500 Super Snake he "commandeered," to save his wife. The movie's third co-star is Selena Gomez, whose character we're told is the owner of said Shelby. A 20-year-old having a car like this seems a bit far-fetched – especially in Europe – and on paper, this plot looks like it cribs liberally from Charlie Sheen's 1994 The Chase. But all we've got to go on is a brief plot description and the trailer below, so we'll withhold judgment until the studio firmly has our ticket money in its grasp.

The Shelby GT500 is, of course, no stranger to acting. Before this jump to celluloid, the most fearsome of all Mustang models starred in the return of Knight Rider to television on NBC back in 2008. That gig didn't pan out for the car, the show lasting only one season and 17 episodes. In fact, with its casting in Getaway, the Shelby GT500 is one of the few actors who escaped that debacle with a future in show biz.



---
By John Neff
---
See also: Ford wins second consecutive Engine of the Year with 1.0L EcoBoost [UPDATE], Ford mulling EcoSport for US? [w/poll], 2013 Shelby GT350.