Saab to hire 200 engineers, might build gas cars with Mahindra
Thu, 14 Jun 2012 16:29:00 EST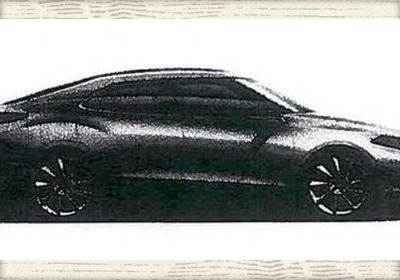 The brand formerly known as Saab is still intent on teaching The Little Engine That Could a few ticks about persistence. We say "formerly known" because it turns out that National Electric Vehicle Swedent (NEVS), the Sino-Japanese investment consortium that just bought the majority of Saab's assets, minus Saab Automobile Parts AB, may not actually own the rights to the Saab brand name. According to a report in Di.se via Saabs United, NEVS will need to negotiate with Scania and the Swedish aerospace and defense group, Saab AB, for the right to name its forthcoming electric car the Saab 9-3.

NEVS is hiring 200 engineers now to work on its electric car program, and reports are that it will hire more as it gets closer to the 2014 launch. It will be based on the current (read: ancient) 9-3, and we hope NEVS is succeeds in getting the naming rights, because the NEVS 9-3 just doesn't have the same ring. NEVS will likely target China as the model's main market.

However, it's rumors of their second negotiating ploy that we're really rooting for: to work with Mahinda & Mahindra, the Indian company once in the running for Saab's assets, develop a petrol-powered 9-3 on the next-generation Phoenix platform, based on Jason Castriota's design.

NEVS is also said to be planning new models "based on Japanese technology," yet with just under $1 billion U.S. committed to the electric program, the Di.se report says NEVS wants to have other products to generate revenue. A conventionally powered gasoline-engined car could be the answer. There only connection between Saab AB and Mahindra appears to be that India is one of Saab's largest markets and Mahindra is Indian. Separately, Mahindra could develop the car and provide small, "low carbon output" engines. It's tenuous, which characterizes just about everything that happens with Saab these days, but perhaps NEVS sees it as enough of a lure for everyone involved to make it worth the attempt.

The amount of speculation here makes the chances of a Phoenix-based 9-3 too thin to even call slim, but we won't bet against it, if only because one was quite far along in development under the company's previous owners. And besides, we'd really like to see it happen.
---
By Jonathon Ramsey