Rolls-Royce planning one or two new models based on the Ghost
Wed, 29 Aug 2012 18:31:00 EST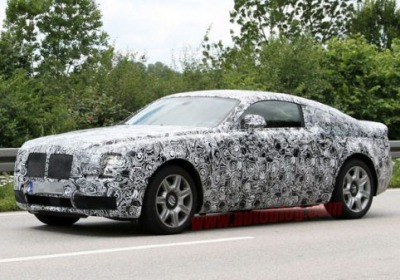 Fourteen years after Volkswagen bought Bentley, its English brand has two distinct lines, Mulsanne and Continental – with numerous variants at the Continental's lower price point – an SUV on the way and perhaps a sports car and a Mulsanne convertible, too. In the 14 years since BMW bought Rolls-Royce, its English brand has the Phantom and Ghost – with three variants at the Phantom's much higher price point. Rolls-Royce doesn't chase sales, but the difference in the brand direction helps explain why Bentley has sold more cars in the first six months of this year than Rolls-Royce sold all of last year.

And even though Rolls-Royce isn't solely about the tally, it would still like to improve on the 3,538 cars it sold last year – a sales record that eclipsed a mark set in 1978. To do so its CEO is planning one or two more Ghost-based models beyond the as-yet-unnamed Ghost Coupe due next year, perhaps to be called the Corniche, according to a report in Autocar. A convertible version of the Ghost Coupe is the obvious guess for one of them, and it would get the double-R "closer to 4,000" sales, where the CEO would like to be.

Sales might not be the only part of it, though; the headline of the Autocar piece says the CEO wants the new models because they're "required to give Rolls-Royce a proper identity." If that is accurate, we have no idea what kind of identity Rolls-Royce could be missing that would be served by a wider range of cars in the Ghost range, which by their place in the brand's own lineup are admittedly not the most opulent carriages on the planet.
---
By Jonathon Ramsey
---
See also: Rolls-Royce debuts Phantom Coupe Aviator Collection at Pebble Beach, Ghost Coupe to be fastest Rolls-Royce ever, Corniche Comeback: New Rolls-Royce coupe spotted testing.