Renault's Gordini to focus on track-oriented models
Thu, 08 Nov 2012 08:31:00 EST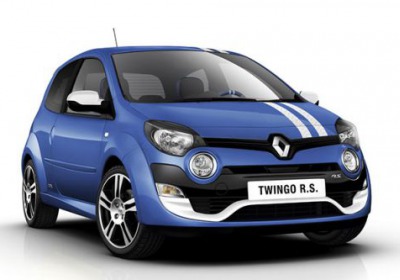 Following Renault's tie-up with Caterham to produce Alpine sports cars, Renault's sub-branding bifurcation is taking more sensible shape. When the French brand announced the revival of the Gordini brand in 2010, the plan was that Gordini cars would "slot in above the current Renaultsport offerings." That plan was quickly shot dead, Gordini models starting with a Clio and Twingo that featured extra performance bits, moving onto the base Twingo as a paint-job trim level, then seemingly slapped on any car with blue paint and white stripes like the Clio Renaultsport Gordini 200.

Company CEO Carlos Tavares told Autocar that Gordini is going back to its roots – again, but for real this time. The name will be applied to an "ultimate track-focused car" that is a road-going "derivative of a special track car." It will be above the Renaultsport designation, and now we'll wait to see how it fits in with Renault's Cup cars – whether Gordini will be the hardest version of a fully featured road car, or if it will intrude into Cup territory, those Cup cars sacrificing content like air conditioning and convenience gadgets in order to provide even more performance.
---
By Jonathon Ramsey
---
See also: Caterham to expand beyond sports cars; city cars, CUVs possible, Renault teams with Caterham to revive historic Alpine brand, Ford, Renault, VW shareholder oppose French aid for PSA/Peugeot-Citro"en.