Renault appoints Dacia Logan creator to head its Nano-rival program in India
Sat, 29 Dec 2012 08:57:00 EST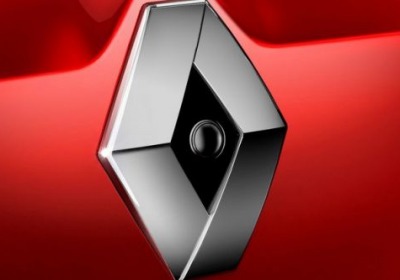 After watching the Tata Nano post sales numbers smaller than its engine displacement, Renault gave up on its much publicized intention to build a truly inexpensive car to rival it. Then, a month ago, reports emerged that Renault was resuming work on a couple of low-priced cars for emerging markets, but this time it would work with its in-house partner, Nissan. That plan envisions an offering for €3,000 ($3,888 US) and another for €5,000 ($6,400 US), both of which would be more spendy than the Nano but might avoid the charge of being cheap – and nasty – and instead be considered affordable.

A report in Reuters talks to the man in charge, Gerard Detourbet, who has been in Chennai, India since at least August working on the program. Detourbet led the Dacia Logan project and is considered "Renault's low-cost car specialist" and "the father of entry-car programs." This one is reportedly codenamed A-Entry and will create a "'sub-entry' architecture" that will provide roominess beyond the vehicle's price and class, and use an engine with a displacement of 800 cubic centimeters.

It isn't aimed at the Nano, though – it means to take on the products that make up 45-50 percent of India's car market, like the Maruti Suzuki Alto and Hyundai Eon. According to Reuters, out of the 2.6-million-strong Indian car market the Maruti Suzuki line-up alone nabs one million registrations annually. The Alto 800 begins at 244,000 rupees ($4,440 US), the Eon at 300,000 rupees ($5,559 US), the Chevrolet Spark at about 316,000 ($5,750 US); if Renault can nail its price targets it will just about bracket those three and be right in the game.

Renault wants to get this car right and then ship it to other markets. Detourbet's wider mission is encapsulated in his assessment that "Once you've done battle with the world's best cheap car manufacturer, you can go into another country where there isn't a Maruti Suzuki and be relatively comfortable." Reports have said that we'll see it for the first time at the 2014 New Delhi Auto Expo. Meanwhile, Tata has gone back to the idea well, and the bank, to work on restoring the good fortunes it hasn't had with passenger cars in India in a long while.
---
By Jonathon Ramsey
---
See also: EU formally questions French government assistance of Peugeot's finance arm, Suzuki demand in US rises after bankruptcy, Infiniti confirms new "premium compact" to be built in UK.