Refreshed Honda Civic's first commercial is a minor mea culpa
Thu, 27 Dec 2012 14:59:00 EST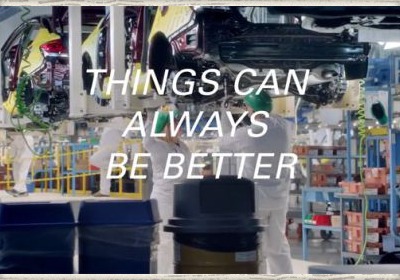 Honda has officially rolled out the first ad for the 2013 Civic. The one-minute spot focuses on a number of clever inventions that improve on old themes, from rocket-powered parachutes to hover bikes and smart window shades, before shifting to the redesigned compact. Set to Santigold's "Disparate Youth," the ad culminates with the phrase, "Things can always be better." This is likely as close as we'll come to hearing Honda say, "we could have done better."

Unveiled at the 2012 LA Auto Show, the 2013 Civic features revised front and rear fascias, nicer cabin materials and an updated suspension just one year after the ninth-generation model debuted. That car received scaling reviews from critics, most notably Consumer Reports, who felt the 2012 Civic was a step backwards for a company known for producing high-quality, economical vehicles. You can check out the full ad for the 2013 Civic below before it debuts during the Rose Bowl.


---
By Zach Bowman
---
See also: Honda's slate for Tokyo Auto Salon includes S2000 revival, many Mugens, 2013 Honda Accord Coupe V6 6MT, UK auto magazine says this is the best car commercial of all time [w/videos].