Read This: Auto Extremist advocates for Corvette as brand with multiple models [w/poll]
Fri, 25 Jan 2013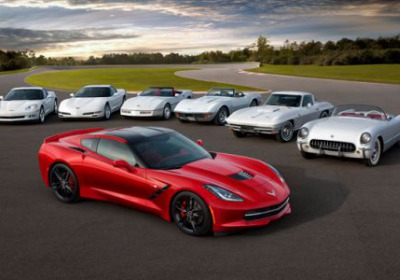 The 2014 Chevrolet Corvette really grinds Peter De Lorenzo's gears. Or, more accurately, the self-anointed Auto Extremist has an issue with what he sees as mismanagement of the legendary sports car by General Motors executives. In a new editorial on his website, De Lorenzo argues it's time to split Corvette off from Chevrolet to create an all-new brand, complete with a model range with at least three new takes on the sports car. Capable of fully leveraging the successes of the Corvette Racing program and brandishing the full might of GM's technical prowess, the Corvette brand would theoretically give Porsche something to sweat over.

Sure, that sounds like a party, but given GM's troubled track record when it comes to launching (let alone managing) brands, we say that's slippery slope that could just as easily end with the whole Corvette franchise in the scrap bin. Either way, the notion is certainly an interesting one. Head over to Auto Extremist to take in the full editorial, and then let us know what you think in Comments. Should GM split off its most storied nameplate?


Should GM split off Corvette as its own brand?

| | |
| --- | --- |
| Yes, it's a great idea | 5303 (29.6%) |
| No, it's not a good idea | 11272 (63.0%) |
| I'm not sure | 1317 (7.4%) |
---
By Zach Bowman
---
See also: Artist imagines eerie world where cars have no wheels, 2014 Chevrolet C7 Corvette wastes no time zooming into Jay Leno's Garage, Corvette Stingray Convertible images mysteriously appear on web, so we add our own.