Rare 9-5 SportCombi, 9-4X models being sold off in Saab asset auction
Mon, 03 Dec 2012 08:59:00 EST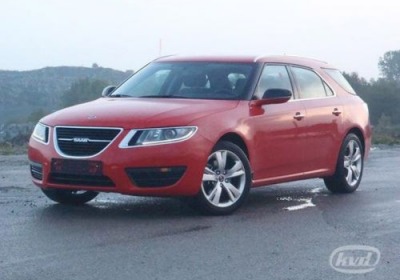 Saab lovers take notice. Swedish auction house KVD has some ultra rare Saab products on the block, and we're not talking about a 1950s Saab 92. Up for auction are a bunch of low-mileage Saab models being sold off as part of the bankrupted automaker's assets. Included in the lot of cars are models like the 2012 9-5 SportCombi (above), the 2012 9-4X (shown below) and even a 9-5 sedan driven by Victor Muller himself.

Discovered by PistonHeads, this Saab auction has numerous 9-5 SportCombi and 9-4X models, which should prove to be very rare cars. Only a small number of 9-4Xs were ever sold, and Saab closed up shop before the 9-5 SportCombi could even go on sale here. In addition to the rarity, many of the cars have fewer than 10 miles on their odometers and seemingly low reserve prices; a 9-4X 3.0 XWD Premium with just six miles has a current bid of 180,000 Swedish Krona (just over $27,000 USD) that has already met the reserve price. Some of the cars still have the protective factory shipping tape covering up the interior and exterior.

Other than the rare SportCombis and 9-4Xs being auctioned off, there's also a sharp 2012 9-3 Cabriolet with 11 miles on the clock and a V8-powered 2006 Saab 9-7X with just 3,003 miles.
---
By Jeffrey N. Ross
---
See also: Saab owner may speed up relaunch with gas-powered 9-3, NEVS mulling electric Saab 9-3 convertible, looking for engine partners, too, Saab's Victor Muller wanted to nix Griffin, return to airplane emblem.