RWD Lincolns are coming, fate depends partly on MKZ success
Tue, 04 Dec 2012 11:01:00 EST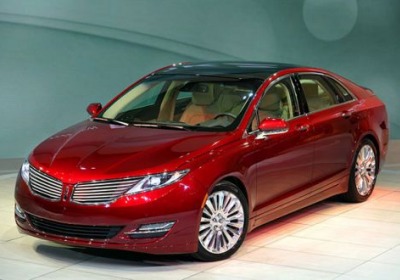 The product portfolio at Lincoln may seem a bit sparse at the moment, but if a report is to be believed, new products are on the way. TheDetroitBureau.com spoke with sources at Lincoln and Ford, who claimed the American premium brand is working on, perhaps more than one, rear-wheel-drive vehicle.

Lincoln would likely platform-share with the next-generation Ford Mustang to develop those RWD offerings in the early going. Moving forward, the report indicates that Lincoln could take the lead on other rear-drive projects in the future. As the RWD architecture continues to take shape, "most or all" of the front-wheel-drive portfolio will also be offered with all-wheel drive as an option, ala Audi.

But wait, there's more! The report also suggests that a replacement for the full-size MKS is on the way, as well as a new Navigator and a luxury crossover based on the current Ford Escape.

These plans sound bold and optimistic, but they all hinge on the performance of the MKZ. Ford CEO Alan Mulally has not been shy about the possibility of abandoning Lincoln if things don't turn around soon. Currently the only all-new product in the brand's stable is the MKS, and it will need to be an immediate sales success for any talk of any future product to come to fruition.
---
By George Kennedy
---
See also: Submit your questions for Autoblog Podcast #311 LIVE, Lincoln and MKZ propose brand reinvention, Lincoln video teases new things to come... but what?.