Porsche teams with Delta airlines to woo VIP passengers
Sun, 15 Sep 2013 18:15:00 EST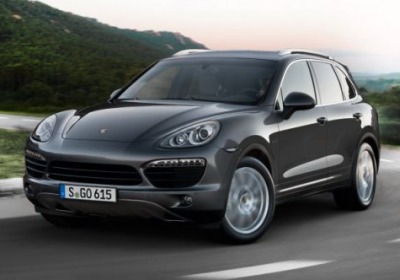 The next time you're waiting for a flight at Hartsfield-Jackson Atlanta International Airport, see if you can spot a Porsche Cayenne or Panamera zipping between aircraft on the busy tarmac. The high-performance German vehicles aren't there practicing for an upcoming autocross; they are tasked with whisking some of the airline's most important customers between flights so they can keep their busy schedules intact.

Launched nearly two years ago, the program has proven popular with the automaker, airline and passengers as all benefit from the unique arrangement. Atlanta-based Porsche is able to showcase its cars to Delta's frequent-flying Medallion members, the airline is recognized for providing unusual perks to its high-value customers and those fortunate enough to be surprised with a quick lift are able to make connections without a stressful run through the terminal. Based on its success, the airline is rolling our similar programs in New York, Los Angeles and Minneapolis this month.

And don't think Porsche is the only automaker working with an airline to entice its frequent flyers. Mercedes-Benz ran a program over the summer that offered purchasing and leasing incentives to MileagePlus Premier members of United Airlines, and the two are currently shuttling top fliers around Houston's George Bush Intercontinental Airport in the automaker's S-Class and GL-Class models.
---
By Michael Harley
---
See also: Edmunds ranks the best used cars for 2013, Drive-up bank robbery perpetrated with Cayenne and WRX, Porsche 918 Spyder configurator goes live.