Porsche creates 'symphony' with seven generations of 911
Wed, 02 Oct 2013 12:31:00 EST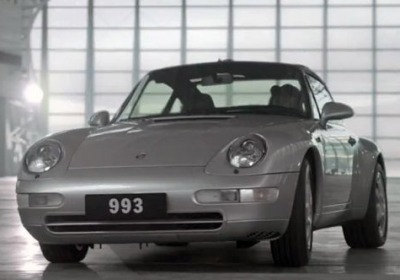 At Porsche, things are getting a bit wild on the 50th anniversary year of the 911. To celebrate it (again) in yet another inventive way, the automaker has called on the musical talents of seven generations of the rear-engine sports car (please suspend your disbelief, at least for the length of the video, and assume that generation two started in 1974) to perform a song that has eight notes. We're wondering which 911 is pulling double duty...

But before the Porsches are lined up for the short recital, the drivers let loose and drift them inside a hangar. Watch the video below, and tell us in comments which was more impressive: the song or the drifting.



---
By Damon Lowney
---
See also: Porsche Boxster/Cayman GTS, Macan, 911 Targa details leaked, Motor Trend hits Laguna Seca with Ferrari F12, Chevy Corvette, Porsche 911, Petrolicious details why the Porsche 911 is something special.