Porsche bringing Macan S Diesel to US instead of 4-cylinder [w/poll]
Mon, 16 Dec 2013 14:31:00 EST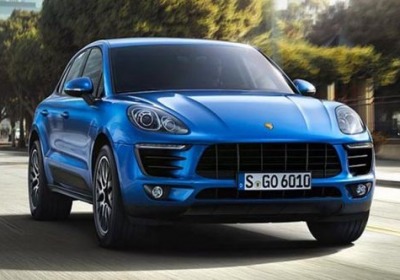 When Porsche unveiled the new Macan at the LA Auto Show, it announced two powerplants for the US market, both of them twin-turbo V6s: the Macan S equipped with 340 horsepower from its 3.0-liter engine, and the Macan Turbo with 400 horses from 3.6 liters. But those aren't the only engines Porsche will offer in its new compact crossover. Porsche is also offering the Macan S Diesel overseas with 258 hp, and reports have since indicated that a pair of four-cylinder models on their way: a 2.0-liter turbo four with 280 hp and four-pot turbodiesel of the same capacity with an as-yet undisclosed output.

Now Car and Driver is reporting that while those four-cylinder engines won't be making the transatlantic voyage to our shores, Porsche will offer the aforementioned Macan S Diesel in North America beginning in early 2015, nearly a year after the gas V6 versions arrive.

The 3.0-liter turbodiesel V6 is based on the same engine found in the Cayenne Diesel and the Audi Q5 TDI on which the Macan is based. Of course, its 248 hp is substantially less than the 340 ponies in the Macan S, but its 413 pound-feet of torque outshines not only the 339 lb-ft in the Macan S but also the 406 lb-ft in the Macan Turbo. Acceleration times, however, suggest the Macan S Diesel is still slower, with a 6.3-second run to 62 mph than neither the Macan S (5.4 sec) or Macan Turbo (4.8). The good news is that the Macan S Diesel is tipped to undercut the price of both, dropping the oil-burning crossover's MSRP below that of the $49,900 starting price for the Macan S and the $49,600 for the base Cayenne. If that C/D prediction comes to pass, that will make it the Macan S Diesel most affordable Porsche sold.



---
By Noah Joseph
---
See also: Porsche rolls out new 919 Hybrid at racing gala, Porsche reveals first Macan driving and manufacturing footage, Ward's Automotive Ten Best Engines of 2014 dominated by diesels, turbos.