Porsche Supercup racer dies in crash in Australia
Tue, 15 Oct 2013 11:00:00 EST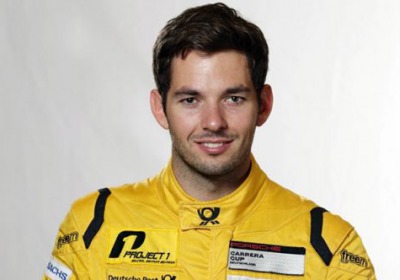 Even with great strides made towards increasing the safety of motor racing, fundamentally it's still a dangerous sport. And now it has claimed another life.

That life belonged to one Sean Edwards, an accomplished GT racing driver. Edwards was killed at Queensland Raceway in Australia, riding shotgun in a Porsche 996 GT3 while acting as instructor. The driver was airlifted to hospital with critical injuries. Sean Edwards was 26.

The son of former F1 driver Guy Edwards (whose car he drove in the filming of Rush), Sean won the European GT3 Championship in a Porsche 911 GT3 Cup and drove a Mercedes-Benz SLS AMG GT3 to repeat victories at the 24 Hours of Dubai as well as this year's Nürburgring 24 Hours. Edwards had been competing in the Porsche Supercup, whose standings he currently leads with just two rounds to go, and could be crowned champion posthumously.

Tragic accident as a passenger at a private driving event
Deep mourning for race driver Sean Edwards

Stuttgart. The British race driver Sean Edwards was killed in a fatal accident today during a private driving training on the Queensland Raceway in Australia. The 26-year-old Edwards, who was contesting the Porsche Carrera Cup Deutschland and the Porsche Mobil 1 Supercup this season, was sitting in the passenger seat as an instructor when the accident happened. This news has sparked immense regret at Porsche. Edwards has for many years been one of the most popular and successful pilots in the Porsche one-make race series.

"Our thoughts are with his family and we want to express our deepest condolences to his relatives," said Hartmut Kristen, Head of Motorsport at Porsche.

In 2006, Edwards became champion in the FIA GT3 European Championship. He has competed in the Porsche Mobil 1 Supercup since 2008, and in the Porsche Carrera Cup Deutschland since 2010. Sean Edwards was the son of the ex-Formula One pilot Guy Edwards.
---
By Noah Joseph
---
See also: Porsche Macan teaser reveals unique quad-LEDs, Porsche 911 Reimagined by Singer, Porsche drivers escape this horrific VIR crash unscathed.