Peugeot family to cede control to GM?
Thu, 27 Jun 2013 17:46:00 EST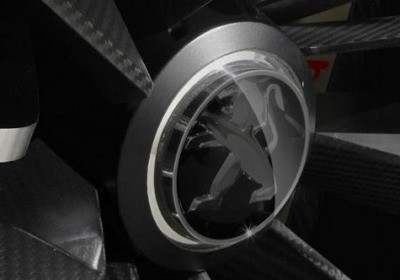 It's doom and gloom time, folks – PSA Peugeot-Citroën is seriously on the ropes. According to a report from Reuters, citing those ever-so-mysterious "people familiar with the matter," suggests that the Peugeot family, which currently owns a 25.4-percent stake in the eponymous automaker and 38.1 percent of voting rights, "has now accepted that they will lose control" of the company. The rumormill churns with the possibility that control of Peugeot and Citroen will be handed over to General Motors, which spent $423 million to obtain seven percent of Peugeot last year.

If GM doesn't accept control of Peugeot, which would require a cash outlay that GM has already said it isn't going to spend (at least not without assurances that it will be allowed to shutter factories and lay off workers in France and Germany), analysts predict Peugeot will run out of cash before the end of 2013. Peugeot had previously turned to Dongfeng, a Chinese company it has allied with in the industrial sector, for assistance, but those talks have apparently stalled.

What would GM do with Peugeot if it were to make an additional investment? The answer is murky at best, but previous speculation had pinned a slew of shared platforms between the French automaker and GM's European arm, Opel, along with the consolidation of workforce and manufacturing capabilities. In other words, plant shutdowns, laid-off workers and the expected monetary savings those actions would bring.

The problem with the above scenario, though, is that the French government, which made a controversial investment of 7 billion euros ($9 billion USD) in the automaker's finance arm to guarantee its loans, is likely to resist large-scale workforce reductions and plant closures within its borders. Doom and gloom, indeed...
---
By Jeremy Korzeniewski
---
See also: Peugeot 208 T16, Sebastien Loeb finally meet Pikes Peak, Production Peugeot RCZ R set to zoom into Goodwood, Peugeot ad returns Wacky Races to TV.