Petrolicious details why the Porsche 911 is something special
Thu, 26 Sep 2013 12:32:00 EST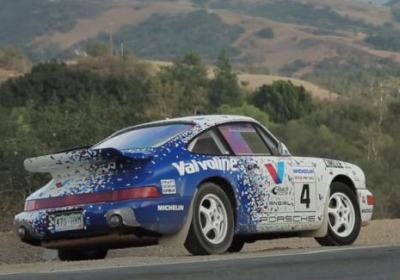 The Porsche 911 is a special car, if for no other reasons than it's been continuously produced since 1964, with nearly every generation regarded as being at or near the top of its class. But why the rear-engined icon has done so well among enthusiasts and regular drivers alike can't always be explained easily. To truly understand the 911, you have to experience the whole package, and that means driving one.

While just about every publication has raved about the Porsche, commercial director, race driver, photographer and 911 owner Jeff Zwart explains to Petrolicious why he was drawn to the legend as a young child, and why he still loves them today.

Zwart's professional and personal life are inextricably linked to the 911, and hearing him talk about the car and its history makes for fascinating viewing. Watch the video below to hear Zwart's story and see him drive a couple examples from his collection: an early 911 and the 964-generation Carrera 4 he won Pikes Peak with for the first time – a car that happens to be equipped with the 959 Paris-Dakar's fascinating torque-split transmission. Enjoy!



---
By Damon Lowney
---
See also: Porsche's latest Driver's Selection keeps enthusiasts happy at home, Porsche announces works team for United Sportscar Championship, Porsche reveals new 911 Turbo Cabriolets, starting from $160,700*.