Nissan to unveil next-gen Qashqai on Nov. 7
Wed, 30 Oct 2013 10:29:00 EST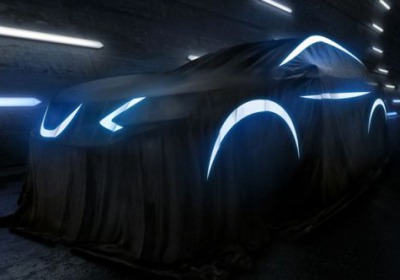 Never heard of the Nissan Qashqai? That's alright, because Nissan has a big crossover lineup, and this one is only sold overseas. But in the markets where it's available, it's been an unbridled success and the cash-cow its name suggests. It was introduced in 2007, and by the end of that year, Nissan had already sold 100,000 of them in Europe alone. By 2011 it had made a million of them, and to date has sold over two million worldwide. And now it's preparing to launch an all-new model to replace it.

Spied while undergoing development a few months ago, Nissan has now announced that it will reveal the new Qashqai on November 7th. But to keep us on our toes, the Japanese automaker has released this teaser image.

Cloaked and looking like something out of Tron, the new Qashqai promises to borrow heavily from the Resonance concept shown earlier this year in Detroit (a bit ironic since the Qashqai isn't sold here) and follow the lead of the new Rogue (or X-Trail as its known in markets where it shares showroom floorspace with the Qashqai).

We'll have to wait until November 7th to find out more, but for now you can expand the teaser image above and read the brief press release below to delve deeper.

NISSAN COUNTS DOWN TO THE NEXT GENERATION QASHQAI

The countdown has begun. In 10 days, Nissan will unveil the most significant car in its modern history – a model that will redefine the crossover sector and set new standards across the board. New Qashqai is coming.

Reinvented from the ground up, the new Qashqai pushes the boundaries of design and innovation – ushering in sector-first technologies and introducing fresh thinking in every area. From advanced aerodynamics to state of the art cabin infotainment systems, the new Qashqai represents Nissan at its most creative.

The new Qashqai takes on the spirit of the ground-breaking original and amplifies the core qualities that have endeared it to over 2.0 million drivers around the world.
---
By Noah Joseph
---
See also: 2014 Nissan Pathfinder Hybrid, 2014 Nissan Versa Note, Nissan exec Andy Palmer derides Toyobaru coupes as 'midlife crisis' cars.