Nissan's big price cuts threatening others' profits
Mon, 24 Jun 2013 08:00:00 EST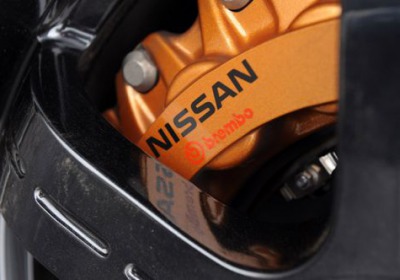 Bloomberg reports Nissan may be keeping the competition up at night even more than normal. The Japanese automaker recently cut prices on seven of its models and bolstered incentive offerings in an attempt to gain market share in the US, and the strategy is working. Last month saw the company's sales leap by 25 percent, which is nearly triple the industry average. Nissan is currently taking advantage of the weak yen – Japanese currency has fallen by 15 percent against the dollar, which has given the automaker around $1,500 per car to use to either add features or cut prices. Some analysts are calling the policy "scorched earth."

Meanwhile, American automakers like Ford, General Motors and Chrysler are doing their best to keep from sliding back into old bad habits. The Detroit Three have steadily moved away from a discount and incentive strategy to bring in new buyers since the 2009 recession. Those short-sighted tactics helped paved the way for bankruptcy at both GM and Chrysler. As Bloomberg reports, the resolve to stay away from big discounts may falter if Toyota begins using similar tactics.
---
By Zach Bowman
---
See also: Nissan shows off Le Mans Prototype, says it's world's fastest electric racer [w/video], Renault-Nissan debuts new Common Module Family for future vehicles, PickupTrucks.com's latest test results in a familiar winner [w/video].