Nissan's NY taxi deal faces court obstacles
Sat, 25 May 2013 09:00:00 EST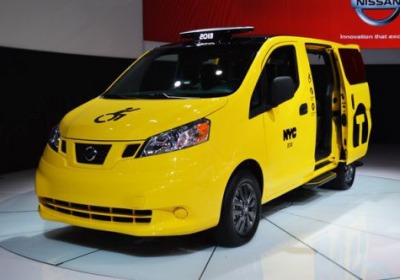 Nissan scored a big win for itself when the NV200 was named New York City's Taxi of Tomorrow, but the compact van has been under attack ever since. The latest setback for Nissan comes from the New York Supreme Court, which has reportedly ruled the deal between NYC and Nissan is "null, void and unenforceable" since the NV200 is not a hybrid – one of the key parts of NYC Mayor Michael Bloomberg Taxi of Tomorrow plan.

The NV200 Taxi launches this October. Although Nissan says it is bringing a hybrid version of the van to market in 2015, the New York Supreme Court ruled against Nissan, which opens the door for taxi companies in NYC to drive non-Nissan hybrid vehicles. Despite this setback, it doesn't sound like this ruling will affect the NV200 becoming the official taxi of NYC as a part of the 10-year contract worth an estimated $1 billion.
---
By Jeffrey N. Ross
---
See also: 2013 Nissan GT-R and 2013 Alpina B6 mix it up on track and street, 2014 Nissan GT-R Track Pack squares off against Audi R8 V10 Plus, 2013 Nissan Leaf [w/video].