Nissan recalling 841k vehicles overseas for steering wheel trouble
Sat, 25 May 2013 13:00:00 EST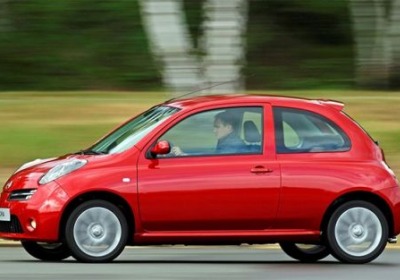 A possible issue with a steering wheel bolt in the Nissan Micra (shown) and Cube from the 2002 to 2006 model years has Nissan recalling roughly 841,000 units on four continents, as well as Oceania and the Middle East. On the affected cars, the bolt may not have been tightened properly, which could lead to a loss of steering in a worst-case scenario. According to Reuters, there haven't been any reports of accidents or injuries due to the fault, however.

The Micras affected were built in the UK and Japan, the Cubes in Japan. Nissan has yet to say when the recall will begin, but when it does, owners can take their cars to dealers for repairs; the bolt with either be tightened or, if necessary, a new steering wheel installed.
---
By Jonathon Ramsey
---
See also: Nissan's NY taxi deal faces court obstacles, 2013 Nissan GT-R and 2013 Alpina B6 mix it up on track and street, 2014 Nissan GT-R Track Pack squares off against Audi R8 V10 Plus.