Nissan gets new NA boss, lowered forecasts in management shakeup
Sat, 02 Nov 2013 15:16:00 EST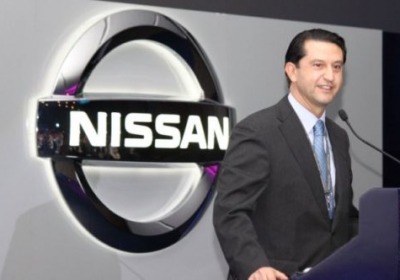 José Muñoz, a Nissan and Infiniti sales and marketing vice president, will replace Colin Dodge as Nissan's new North America chief, come Jan. 1, as part of a wide-ranging management shuffle, Automotive News reports. Dodge will remain on Nissan's board, be assigned to special projects and report directly to CEO Carlos Ghosn.

Nissan is working on reorganizing its global operations into six regions, each with a new chief: North America (Muñoz' territory), Latin America, Japan-Southeast Asia, China, Europe and Africa-India-Middle East. Currently Nissan divides the globe into three regions, the Americas, Europe-Africa-India-Middle East and Asia-Pacific.

Nissan also lowered its sales forecast from 5.3-million vehicles to 5.2 million for the fiscal year ending on March 31, 2014. Last year, the company sold 4.914 million in the same period. In May, after Nissan's market share had fallen to 7.7 percent, Ghosn said he wants to double sales in the US by 2017 and increase its market share in the country to 10 percent.

The automaker's annual operating profit forecast was lowered as well, from 700-billion yen ($7.13 billion) to 600-billion yen ($6.11 billion), still better than fiscal year 2013, which had an operating profit of 523.5-billion yen ($5.33 billion). Nissan blames the slide on capital investment costs, recall-related spending and selling expenses, Automotive News reports.
---
By Damon Lowney
---
See also: 2014 Nissan Rogue, Nissan to unveil next-gen Qashqai on Nov. 7, 2014 Nissan Pathfinder Hybrid.