Nissan Leaf resale value expected to take a hit
Mon, 03 Jun 2013 18:31:00 EST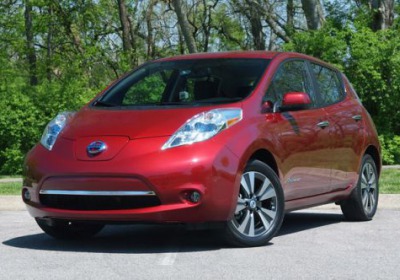 Nissan Leaf resale values may take a tumble, according to Kelley Blue Book. The vehicle evaluation resource said the 2013 Nissan Leaf will retain around 35 percent of its MSRP after three years; that's down five percent from what KBB gave the 2012 Leaf at the end of 2011. Automotive News reports KBB adjusted the EV's residual value prediction because the used transaction prices for the 2011 model have stuck around 35 percent for the past few months due to relatively cheap gasoline, not to mention the fact that Nissan trimmed the electric's MSRP from $36,050 to $29,650 before the $7,500 tax credit.

Since used buyers are often motivated by more practical buying concerns than early adopters or those wanting to curb their carbon emissions, they may not be willing to pay more for an EV. Meanwhile, early Leaf models are now coming to auction, abandoned by rental car companies after customers shunned them in favor of traditional internal-combustion vehicles. Many of those at auction have less than 10,000 miles and carry an average transaction price of just $13,700.
---
By Zach Bowman
---
See also: Nissan pulling Facebook ads over hate speech concerns, Sebastien Vettel testing Infiniti's production Etherea?, 2013 Nissan Pathfinder drivers reporting loss of power, 'shuddering' [w/video].