Next Volkswagen Golf R to get 286 horsepower?
Tue, 12 Feb 2013 14:01:00 EST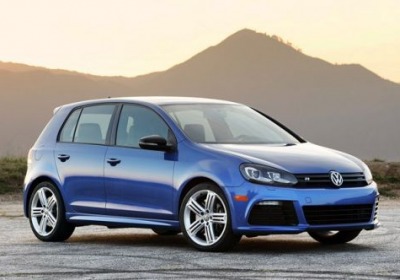 The seventh-generation Volkswagen Golf hasn't launched in the United States just yet, but we're already setting our sights on the range-topping R model. According to Autocar, the next Golf R will be more powerful than the current version, producing 268 horsepower and 280 pound-feet of torque, making it the most powerful production Golf ever.

Powering the new Golf R will be a further evolution of Volkswagen's well-liked 2.0-liter turbocharged inline-four, and when mated to a six-speed dual-clutch transmission, the hotter hatch will reportedly be able to sprint to 62 miles per hour in five seconds flat. That's over half a second quicker than the current US-spec model.

Other updates for the new Golf R include the addition of VW's Haldex 5 all-wheel-drive system found in the latest iteration of 4Motion. Furthermore, thanks to the use of lightweight materials, the new R is expected to weigh in around 2,650 pounds – that's a massive 675 pounds less than the current US-spec car. The exhaust has reportedly been reworked to provide more aural delight, as well.

Herein lies the rub, though: It's unclear whether or not Volkswagen will offer this same power upgrade in the States. After all, the current US-spec Golf R is rated at 256 hp and 243 lb-ft while its Euro counterpart produces 270 hp and 258 lb-ft. What's more, European versions can be had with the delicious six-speed DSG, whereas US models are only available with the six-speed manual 'box. Volkswagen's US arm tells Autoblog that since the car is still so far off, "there is no final decision" on whether our car will be identical to the Euro model.

Autocar reports that the Euro-spec Golf R will make its debut at the Frankfurt Motor Show this September, with the first cars hitting the streets of Europe in early 2014.
---
By Steven J. Ewing
---
See also: 2013 Volkswagen Jetta Hybrid, VW readying CC Shooting Brake?, 2013 Volkswagen GTI Driver's Edition brings exclusivity to the granddaddy of hot hatches.