Next Hyundai Genesis confirmed for Detroit debut
Tue, 30 Apr 2013 13:00:00 EST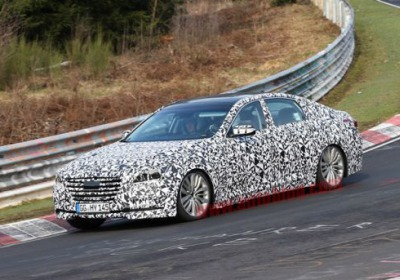 Edmunds reports the 2015 Hyundai Genesis Sedan will bow at the 2014 Detroit Auto Show next January. As expected, the redesigned luxury four-door will reportedly offer buyers an all-wheel drive option for the first time as well as a more refined interior. The news that the Genesis will show up at Detroit comes courtesy of Brandon Ramirez, senior group manager of product planning with Hyundai Motor America, though the executive stopped short of serving up any more details.

Edmunds points to "other sources" as saying the Genesis will receive a styling update in the same vein as the automaker's other Fluidic Sculpture design products. That may mean we'll see hints of the HCD-14 Genesis Concept in the final product, though the influence is likely to be pretty subtle if the spy shots above are any indication. The new model will also take a stab at improving both the machine's ride and handling as Hyundai continues to attempt to lure buyers away from brands like BMW and Mercedes-Benz.
---
By Zach Bowman
---
See also: Hyundai in hot water over suicide-themed commercial, Hyundai Mingtu revealed on billboard ahead of Shanghai, 2013 Hyundai Santa Fe Sport.