NHTSA closes probes on Jeep Grand Cherokee, Ford Freestar and Mercury Monterey
Wed, 09 Jan 2013 17:59:00 EST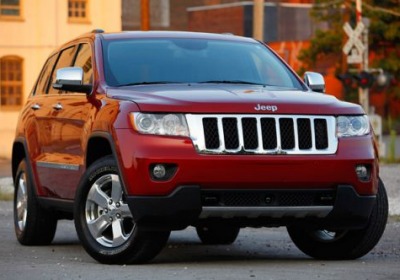 The Detroit News reports the National Highway Traffic Safety Administration has officially closed its investigations into 2012 Jeep Grand Cherokee, 2004-2005 Ford Freestar and Mercury Monterey models. The separate probes found no issues that pose safety concerns. NHTSA began investigating certain Grand Cherokee SUVs over complaints that power steering hoses could detach during operation, thereby increasing the risk of a vehicle fire. Of the 24 reports of failure, none alleged smoke or fire in the engine bay, and Chrysler has since modified the power steering cooler assembly to reduce the likelihood of the failure.

Meanwhile, certain Ford Freestar and Mercury Monterey vehicles garnered a government probe after receiving complaints that the models were equipped with faulty scissor jacks. The agency had received six reports of the jacks failing or causing injuries, including one incident that resulted in a fatality. But NHTSA says the jack failure rate is similar to those found in other vehicles. In those six cases, the government agency found the jacks were being used for something other than changing a tire, and investigators could not determine whether the emergency brake was set or the rear tires were properly chocked.
---
By Zach Bowman
---
See also: Jeep sets all-time sales record in 2012, eBay Find of the Day: 1977 Jeep J20 time capsule, Jeep Wrangler gets the wide-track treatment.