NHTSA boss Strickland weighs in on Jeep recall fracas
Sat, 15 Jun 2013 17:01:00 EST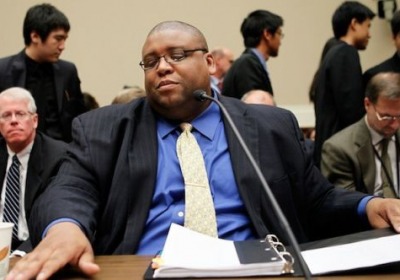 Adding yet another chapter to the ongoing Jeep recall story, the National Highway Traffic Safety Administration (NHTSA) head David Strickland has gone on record to defend the government's request that Chrysler recall 2.7 million out-of-production Jeep Grand Cherokee and Jeep Liberty vehicles after the agency investigated fiery rear-end collisions that have reportedly killed at least 51 people over the years. In statements made to The Detroit News, Strickland said, "We felt very strongly that the process that we undertook and the findings that we made and ... we made the decision to issue a recall request. We do not take that very lightly." The top US auto safety regulator stopped short of telling owners to park their cars until the automaker takes action. "They can make their own risk assessment and their own choices," he said.

Chrysler does not intend to recall the models, insisting the "vehicles met and exceeded all applicable requirements of the Federal Motor Vehicle Safety Standards, including FMVSS 301, pertaining to fuel-system integrity" when they were manufactured and sold. "The company does not agree with NHTSA's conclusions and does not intend to recall the vehicles cited in the investigation. The subject vehicles are safe and are not defective," Chrysler announced last week in a statement. "We believe NHTSA's initial conclusions are based on an incomplete analysis of the underlying data, and we are committed to continue working with the agency to resolve this disagreement."

Legally, Chrysler has until June 18 to formally respond to NHTSA's request. If the automaker does not take action, NHTSA is expected to issue a formal finding and seek a recall.
---
By Michael Harley
---
See also: Submit your questions for Autoblog Podcast #336 LIVE!, 2014 Jeep Cherokee starting price set at $22,995*, Federal investigations about safety of rear-mounted gas tanks is nothing new.