Mustang pinball game will feature art by Ford GT designer
Fri, 13 Dec 2013 08:45:00 EST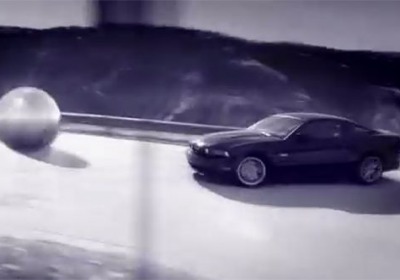 To celebrate 50 years of Mustang, Ford and Stern Pinball are collaborating on a new pinball machine that will feature the muscle car in all its glory, Polygon reports. Even better, Camilo Pardo, the guy who designed the Ford GT, will provide art for the table; Tanner Foust, Top Gear USA host and professional driver, will handle narrating duties; and a Sony Music soundtrack spanning five decades will provide the tunes.

"The Mustang is one of the most iconic, American cars ever made... What better way to celebrate 50 years of Mustang than with the launch of the Ford Mustang pinball game?" says Stern Pinball CEO Gary Stern.

Watch the promotional trailer for the upcoming Mustang pinball machine below, which will have to hold you over until pricing and availability are announced in early 2014.



---
By Damon Lowney
---
See also: Ford board pushing Mulally for decision amidst fears story is drowning out other news, Ford reveals automated Fusion Hybrid, Ward's Automotive Ten Best Engines of 2014 dominated by diesels, turbos.