Mitsubishi leaving US? No, it's doubling its marketing budget
Tue, 12 Feb 2013 19:00:00 EST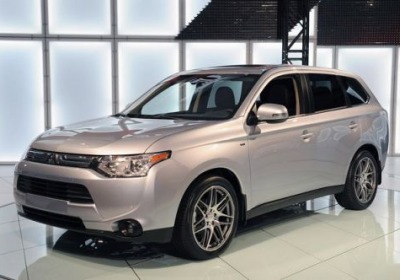 We rarely hear any major news coming out of the National Automobile Dealers Association (NADA) annual meeting in Orlando, FL, but Mitsubishi executives found this a fitting place to announce a big push for increased advertising here in the US. A report in Automotive News states that the struggling Japanese automaker is returning to advertising in prime time television for the first time since 2005, with the push slated to begin in June and July for the launch of the 2014 Mitsubishi Outlander shown above.

Despite dwindling sales and a shrinking lineup, Mitsubishi's new North American chairman, Gayu Uesugi, has said on multiple occasions that the automaker has no plans to abandon the US market. Spending extra money on marketing and advertising should be a good start to help improve sales, but a lack of fresh and competitive products is also keeping showrooms empty. Aside from the new Outlander, the AN report says that Mitsubishi spokesman Roger Yasukawa said that a "yet-to-be-named subcompact" will arrive this year, which suggests the unnamed hatchback shown below (known elsewhere as the Mirage), could be heading to the US after its North American introduction at the Montreal Auto Show last month.
---
By Jeffrey N. Ross
---
See also: 2013 Mitsubishi Outlander GT, Consumer Reports: Ford Fusion fun but flawed; Mitsubishi i-MiEV slow, chintzy [w/videos], Submit your questions for Autoblog Podcast #317 LIVE!.