Mitsubishi denies plans for Toyota/Subaru rival sports coupe
Tue, 23 Oct 2012 13:59:00 EST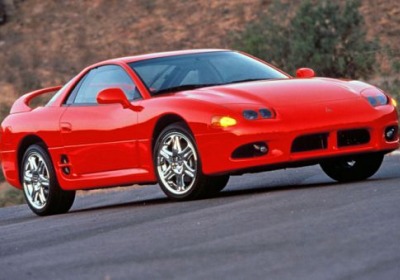 Forgive us for being wistful, but there was a time when Mitsubishi coupes and sports cars were the downright awesome. The 1990s brought us the all-wheel drive, turbocharged Eclipse GSX and the twin-turbocharged 3000GT VR-4 (seen here). The times, they were good.

Fast-forward to today, and the Lancer Evolution exists as Mitsubishi's sole, true performance offering. Mitsubishi killed off the Eclipse last year, by which time it had lost much the luster of its predecessors. With an affordable Japanese sports car fomenting underway thanks to Scion FR-S and Subaru BRZ, one may think that it's an ideal time for a brand like Mitsubishi to jump back into the performance coupe game. A rear-drive Mitsubishi sports car to take on the Toyobaru twins could be just what the brand needs to gain some mindshare among consumers.

Not so, says Osamu Masuko. The president and executive director of Mitsubishi told reporters at the Sydney Motor Show, "Our engineers are very prominent to investigate new technologies, but to use that technology they are not that good to bring the revenue to make that money." Read: the engineers want to do it, but the company does not find it to be financially responsible.

Masuko says that the only way to justify the cost of such a model would be to implement platform sharing, "We have to identify if it is really feasible economically, we are thinking of just sharing just one platform to achieve various models."

Unlike Toyota and Subaru, which shared the burden of developing an all-new vehicle, any automaker going it alone would shoulder the full weight of development costs. Though Masuko denied any current work on a new sports car, the Mitsubishi boss did not rule out the future possibility, "I won't say no to a small sports car but that the moment we have not decided on a particular model."

We're glad to hear Mitsubishi isn't shutting the door on performance, but they clearly have a pressing need for new product. Tackling development of new models for higher-volume segments than the short shelf-life performance coupe market is probably a wise strategy for the moment. Galant replacement, anyone?
---
By George Kennedy
---
See also: Mitsubishi Outlander PHEV is world's first production plug-in hybrid CUV [w/video], Mitsubishi ASX is French for Outlander Sport.