Mitsubishi boss says US operations may break even next year
Sat, 23 Nov 2013 11:00:00 EST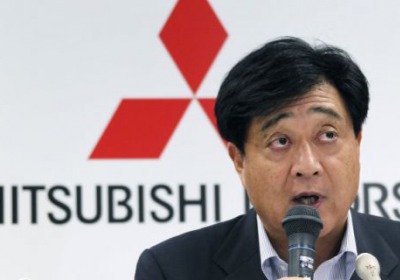 Mitsubishi has lost money in its North America operations every year since 2007, but in an interview at this week's Tokyo Motor Show, company president Osamu Masuko said, "If things keep going well, it might be the case that we break even this year," Automotive News reports.

A little context: Last month Mitsubishi predicted that it would lower its operating loss in the region to 4-billion yen ($40.7 million) by March 31, the end of the fiscal year, well below the previous fiscal year's operating loss of more than five times that amount. Reflecting that, production at the Japanese automaker's sole North American factory in Normal, Illinois, has grown to 56,630 vehicles through October, compared to 27,339 through the same period last year.

The plant makes the Outlander Sport for the US and for export to markets such as Russia, the Middle East and Latin America. Interestingly, out of the 56,630 Outlander Sports built at the Illinois plant through October, only 20,150 were sold in the US.

Masuko says Mitsubishi has shrunk production capacity at the Illinois factory to 70,000 vehicles per year (plenty of capacity for last fiscal year), which is where it stands today. But he says production capacity could be raised to 100,000 per year if overseas demand is strong enough.

As for the US market, Masuko explains that he would like to see sales here increase from the expected 110,000 deliveries this fiscal year to 150,000 by the fiscal year ending March 31, 2017.
---
By Damon Lowney
---
See also: Mitsubishi Fuso targets female truckers with pink polka dot Canter, Mitsubishi Evo successor on hold?, Mitsubishi AR Concept continues a wacky, wonderful tradition [w/video].