Mitsubishi Evo successor on hold?
Fri, 22 Nov 2013 13:45:00 EST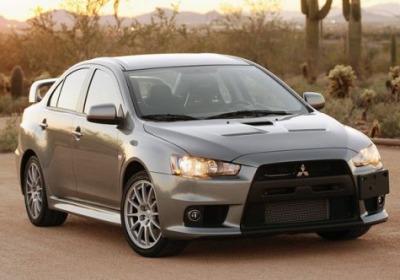 Just take one look at Mitsubishi's latest vehicles, both concept and production, and it's obvious that fuel economy – not performance – reigns supreme. With this in mind, it shouldn't be too much of a surprise that Caradvice.com.au is suggesting that Mitsubishi is putting development of future performance models (like the 2013 Lancer Evolution GSR shown above) on hold as the company focuses on electric and plug-in vehicles.

In speaking with Mitsubishi managing director of product projects Ryugo Nakao at the Tokyo Motor Show, the publication says that the entire Lancer redesign is on hold, meaning that the aging Lancer Evo and Ralliart will have to contend with fresh performance models like the Volkswagen GTI and Subaru WRX. That being said, the article doesn't completely shut the door on another Evo – in fact, it goes on to indicate that when a new generation does hit the streets, it will almost certainly do so with some sort of electric-assisted powertrain, an oft-repeated rumor that got its legs as early as 2010.
---
By Jeffrey N. Ross
---
See also: Mitsubishi AR Concept continues a wacky, wonderful tradition [w/video], Mitsubishi Concept GC-PHEV could hint at next-gen Montero [w/video], Mitsubishi XR-PHEV Concept is a chronicle of an Outlander Sport foretold [w/video].