Mercedes widens luxury sales gap on strong early CLA demand
Wed, 02 Oct 2013 14:31:00 EST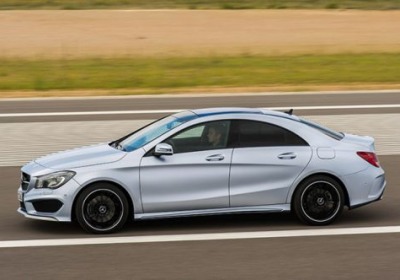 Mercedes-Benz CLA sales have been booming, with the Stuttgart-based manufacturer moving 2,300 of the sleek four-doors in its first week on sale. That is astonishing. Mercedes moved nearly twice as many CLAs (which start at $29,900) in one week than Jaguar, a brand that is on a very solid roll, sold in all of September. Ignoring the price differences between the Jag line and the CLA, that is still wildly impressive.

Mercedes has been pushing the CLA in television ads, using a shortened version of its Super Bowl spot, which starred William Dafoe, Usher and Kate Upton. "As the bargain entrance into the Mercedes portfolio, we weren't sure how luxury buyers would react," Kelly Blue Book auto analyst Alec Gutierrez told Bloomberg.

The CLA push was just part of MB's 6.7-percent increase in September sales, which were also helped along by a 17-percent jump in E-Class sales. That surge has allowed Mercedes to widen its 2013 sales lead over its rival, BMW, to 2,491 cars, according to Bloomberg. If CLA sales continue at this rate, we can only expect that margin to grow.
---
By Brandon Turkus
---
See also: Mercedes A45 AMG in downhill battle with slipstream skateboarder, Mercedes S-Class Magic Body Control ad is clucking awesome, Race Recap: Singapore Grand Prix is about a safety car and submission.