Mercedes FWD platform to last until 2018, convertible and two-seater future uncertain
Mon, 22 Jul 2013 18:59:00 EST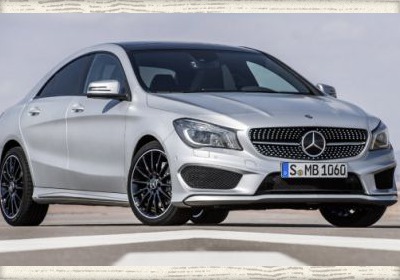 Mercedes-Benz seems to be expecting a lot of success from its front-wheel-drive CLA-Class. Automotive News is reporting that the sub-C-Class sedan could grow when its second generation arrives in 2018.

The current FWD platform for MB underpins the CLA, the B-Class, the GLA-Class, and the A-Class. The B-Class will arrive in North America as an EV for spring of 2014, while the production GLA crossover will arrive three to four months after that. The five-door A-Class won't be crossing The Pond. Sad faces all around.

According to AN, another model will be based on the front-drive architecture, but it won't be coming to the US market. Set to arrive next year, rumors are that it'll be a wagon version of the CLA, sort of like the ill-named five-door CLS Shooting Brake that is also a Europe-only item.

As for the rumored CLA convertible and two-seat roadster, if those two arrive, it's not going to be until the second-generation of the current architecture hits the market. Even then, their future is in uncertain, as Dieter Zetsche, CEO of Daimler AG told Automotive News, "We are considering the final portfolio of the next generation of our compact cars. We have to define it and we may expand the portfolio."
---
By Brandon Turkus
---
See also: Highlights from the Goodwood Festival of Speed, including the McLaren P1 and a Ford Transit running the hill, Mercedes-Benz S63 AMG officially teased in mini video, Firing of M-B boss upheld.